Pool table room sizes help guide
Here are approximate pool table room sizes to take into consideration when buying a pool table. Many people don't consider this very important question when purchasing a billiard table for their home, will it fit in the room? Our experienced pool table movers have been in the pool table service industry for quite a few years and we have moved and installed countless pool tables.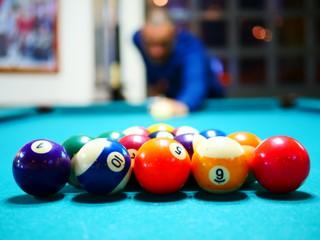 If you're looking to have your pool table setup service taken care of by a team of experienced technicians. Look no further! We have been working in the billiard service industry for decades and we are the only company in the area that is backed by a national organization. Give us a call to schedule your service!
You want to make sure that when you call us you know the size of the table, for an 8-foot table, for example, pricing for a pool table repair service that will be set, the pool table installer arrive to the job and find that an 8-foot table is really a 9-foot table it could really complicate the job and in most cases will change the price of a move job.
Why is it important to know the pool table sizes and game room measurements?
When recovering a pool table, the industry norm is supplied,  pre-cut billiard felt. We are the only company backed by a formal national organization, with a written service guarantee that protects you to the fullest extent. This document also warrants the quality of the cloth we provide for each and every billiard table refelting service in regards to any tears, manufacturers' defects. We are devoted to covering you in every possible way, and our unique guarantee lasts for one year after the completion of our services.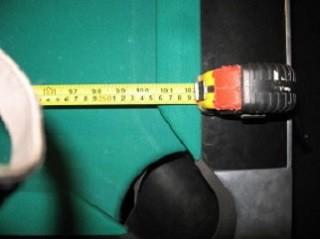 Also, it is important to know the size of the pool table because if there are any stairs involved in the moving, we may need to take the extra muscle to move the pool table. In this scenario, pool table room sizes are also very important because we need to know how many people we need to take to properly maneuver the pool table inside your house.
If an 8-foot table is expected to be serviced and we encounter a 9-foot table then we may not even have the correct cloth size to finish your job which could also incur additional trip charges. Pool table size is important for a successful job and it's super handy to know when checking the pool table room size in your home.
Pool table sizes for recommended room dimensions
7′ x 3 ½' – 7 foot pool table needs roughly 17′ x 13½'
8′ x 4′ – 8 foot pool table needs roughly 18′ x 14′
9′ x 4 ½' – 9 foot pool table needs roughly 19′ X 14½'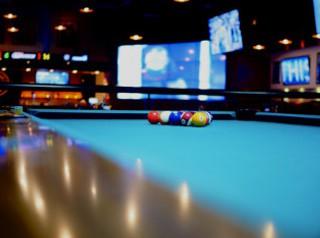 Measure from tip of bumper to tip of bumper across the width of your pool table to find your table size. You can find the pool table room size required by determining what size your pool table is.
This is especially important when calling for a quote to find out the cost to move a pool table, refelting service or a pool table move because this will change the pricing on both services.