More Information – Contact us to price a professional move for this table
Browse pool tables for sale in Manchester, Bedford, Goffstown, Auburn, Hooksett, Candia, Derry and more. Call us for pricing to move these pool tables professionally with our exclusive entire year written service guarantee protecting you from any potential problems with our professional installation.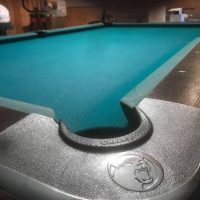 Mint condition ZD4 Pool table that comes with like new balls, 2 sticks, 1 bridge, a cover, a couple things of chalk.
06/04/2018
Price: $ 1,300.00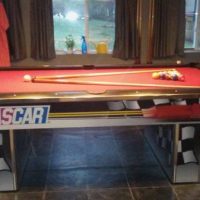 Custom made Nascar pool table. This pool table is in pristine condition. This is a Olhausen full size pool table. Comes with overhead light.
06/01/2018
Price: $ 1,200.00