Pool Tables For Sale in Manchester / New Hampshire
Browse current listings of billiard tables for sale and contact us to move or install your pool table correctly.
The SOLO® pool table movers and services have years of experience providing superior billiard services in Manchester, New Hampshire and across the USA.
Click Place Ad to Sell A Pool Table
More Information – Contact us to price a professional move for this table
[AWPCPCLASSIFIEDSUI]
Contact us to price a move for any of these used pool tables for sale or sell a pool table for free.
Manchester Pool Table Movers is backed by the only national organization in our industry.
Pool Tables For Sale in Manchester is a courtesy on us. Search and find the perfect billiard table that you can only find with us.
Browse through our classifieds and find the perfect billiard table for you. The pool tables for sale listed in here are sold directly through the contact person mentioned in the ad.
Once you find the right pool table, do not hesitate to call our professionals to get your free quote for the move.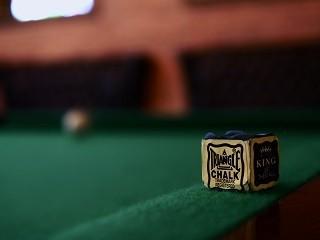 The pool table installers at SOLO® billiard services are your best option to take care of your pool table move or billiard table service. We provide the best service guarantee in the industry for a whole year in writing.
All of our services are backed by ABIA guarantee, for leveling and quality on all applicable pool tables for an entire year after service.
Since we move pool tables on a regular basis, we definitely guarantee billiard table installations with exact leveling.
We naturally have experience in this side of the business.
We build the table from the ground up and make sure it's perfectly level and refelt your table with the existing cloth or new pool table felt.
In order for us to estimate the cost to move a billiard table, we need to know a few particulars.
We will ask a few questions so that our technicians are prepared for the job and the service can be accomplished in a timely fashion.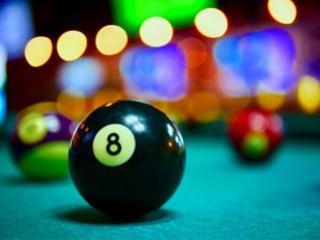 Is the felt on your pool table is worn out and in need of replacing?
Or perhaps, you bought a used pool table that needs to be moved and a pool table refelting process because of decorative purposes?
Sell a pool table here for free if you are looking to upgrade to a newer model
On the other hand, if you want to sell a pool table, go ahead and post your ad. Whether you're sizing down, need to relocate, or perhaps are looking to upgrade your current table, we can definitely help you sell a pool table by offering this free service.
If you're still looking for a pool table and you need to know if it will fit your room please measure the room dimensions, you may also use the chart we have put together for your convenience of proper pool table sizes.
We are a pool table installers company with years of experience in billiard services in Manchester, New Hampshire and across the USA.
We know that the only way to enjoy the best playing experience is when your billiard table setup and leveling is performed by experts in the field.
Give us a call and schedule your pool table move or billiard service with the best service providers in the area!